From day 1, we knew staging would be an essential part of the Coleman Jordan business. Why? Because it works! With 90 percent of buyers searching online first, it is absolutely crucial to get their attention online and get them in the door.
Almost all of the Coleman Jordan listings have had some sort of staging, whether it's a full overhaul of the home or rearranging the seller's current furniture, decluttering and adding a accessories.
Not only has it worked for us, but it is a proven method.
A survey done by Coldwell Banker Real Estate Corp. found that staged homes spent half the time on the market than non-staged homes and sold for more than 6 percent above the asking price.
Check out a few of our recent projects…
YERBA BUENA | ON THE MARKET WITH ANOTHER AGENT FOR 48 DAYS
CURRENTLY IN ESCROW AFTER 18 DAYS AND MULTIPLE OFFERS
FAIRCREST WAY | ON THE MARKET WITH 2 OTHER AGENTS FOR A TOTAL OF 188 DAYS
CURRENTLY IN ESCROW AFTER 20 DAYS ON THE MARKET WITH US
JEREZ CT | VACANT CONDO
ONLY 3 DAYS ON THE MARKET & SOLD OVER ASKING PRICE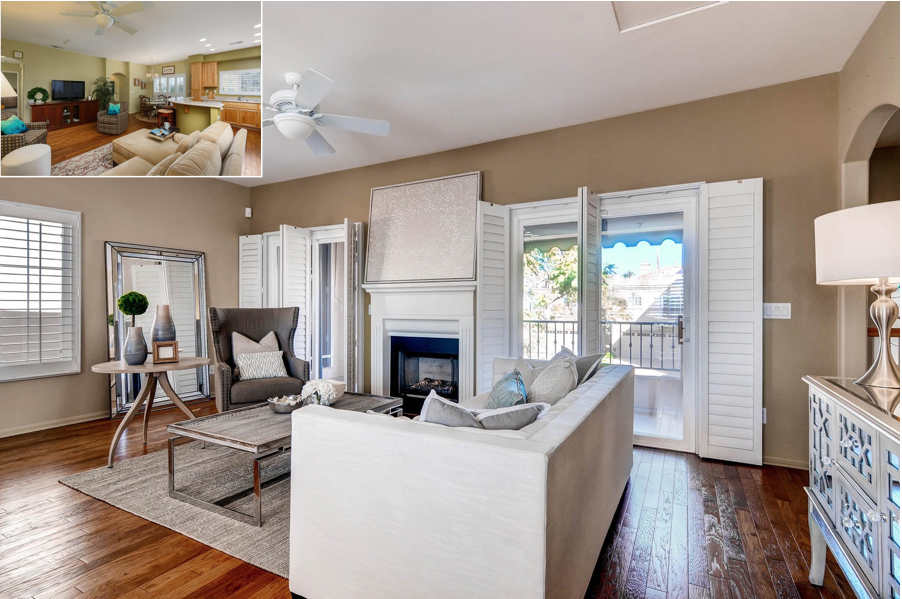 SEA COTTAGE WAY | LISTED WITH ANOTHER AGENT FOR 138 DAYS | SOLD IN 40 DAYS AT LIST PRICE
Homes staged before hitting the market sell, on average, 73 percent faster than their unstaged counterparts, according to the Real Estate Staging Association. In our experience thus far, this could not be more true!
Looking for tips on how to stage your home?
Call or email us today to receive our Guide to Staging!
760.878.4645 | [email protected]